theoreticalpixy
So Number One got her bendy body! Number One is pleased with this. Now she and Pike can do many things...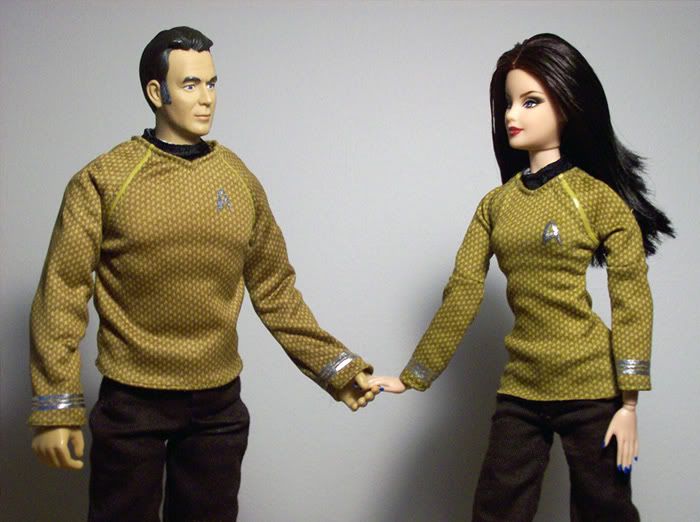 Like hold hands...
Stare soulfully...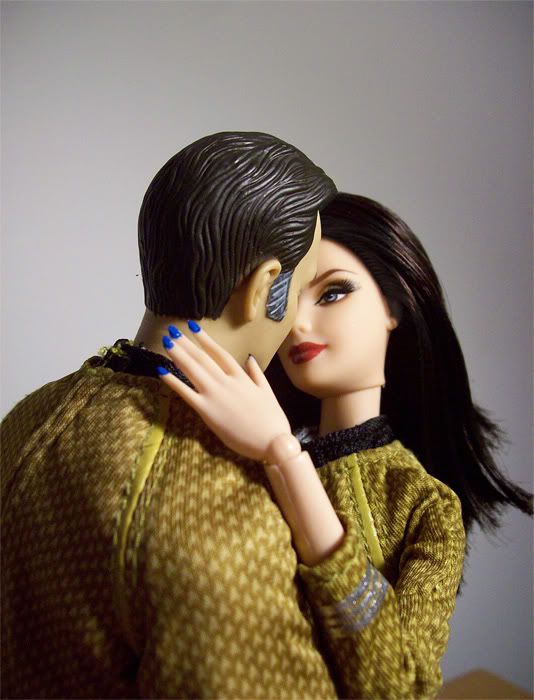 Kisses! It's a very exciting time to be them.
Number One takes advantage of her new body.
Pike doesn't seem to mind.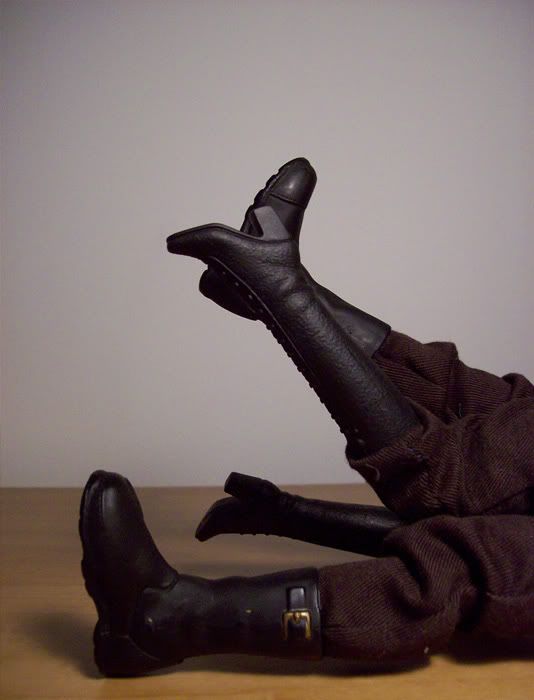 We'll leave them be.
-
And bonus ridiculousness that is mostly to blame on STD. Bubbles I hope you enjoy this as much as I do:
oh no! Scantily clad Number One has been kidnapped by
Snidely Whiplash
a dastardly villain!
...a dastardly villain named Pike. Who ties her up of course.
Please note where One's hand is going.